Although celebrities in many cases can afford to buy high-end clothes, from time to time they also look into the assortment of popular chain stores. It is no different for Marina Luczenko-Szczsna, who regularly mixes expensive and cheap designs. The artist recently presented a holiday look in which the main role was played by a pink maxi dress with the label of a Spanish fashion giant.
What is it? It is a long, tied at the shoulders dress with stitching. The dress is available in pink in the latest Zara collection. How much do you have to pay for this design? Not much, because 139 PLN. At this moment you will find the dress online in almost full size (size S is already sold out on the website).
Why is it worth buying this pink gem? There are a few reasons. First of all, thanks to it you can create not only a great look for the beach or a walk at the seaside resort, but also build an outfit for the city. Of course, it all depends on choosing the right accessories. Do you want to have an amazing vacation outfit? You can take inspiration from Marina's proposal and match the dress with a large straw hat, a basket and bright sandals. Do you prefer to use it for an urban look? It'll go well with espadrilles, a stylish kidney bag and a bucket hat. And all this in black or olive green color. Remember that this dress is so versatile that it won't go out of style for a long time
So what, are you throwing it in your cart?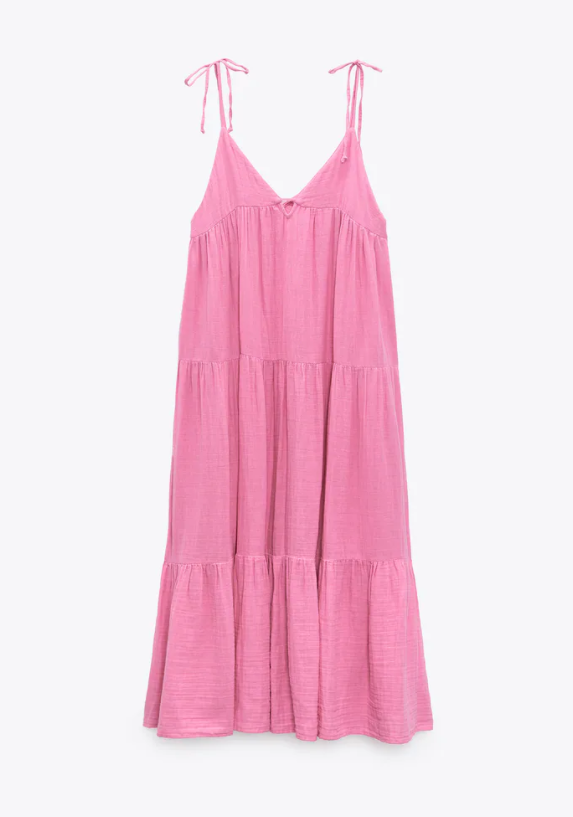 Read also: JULIA WIENIAWA IN THE MOST FASHIONABLE SWEATER OF THE SEASON. YOU CAN BUY ONE FOR ONLY PLN 120
Main Photo: zara.com/en
Leave a comment